How many times have you looked at shots from a session, sad and frustrated, feeling that you haven't given your best?
Your vision has escaped somewhere, leaving you with the same as always... Namely: quite unsophisticated results. This was not what it was supposed to look like ... After all, you are ready for so much more!

After completing my course, you will forget about such situations!
I compacted all my knowledge in six practical lessons – that's only 6 hours of video!
In a very simple and straightforward way, I share with you my know-how and professional experience on the studio pregnancy photography. I gently guide you through all aspects of the session, we start with arranging a session and talking with your clients. I reveal the secrets of studio lighting, discuss the posing of future mothers, posing couples, as well as creating outfits.
Do you still remember those evenings and nights when you DIDN'T BURN the midnight oil endlessly post-processing?
I know perfectly well that time is a scarce commodity in our profession. In this course I included the essence, the most important aspects of studio photography, without unnecessary ornaments, so that you can see as much as possible, assimilate and, as a result, take your photographic adventure to a higher level.
...because only photos at the highest level will give you the recognition of your customers!
The entire module focused on the post-production is the icing on the cake in my course. I expose all my secrets and tricks in it! I will teach you my methods for quick processing. Join the course and learn my tricks, thanks to them it will take you only 15 minutes to process one photo – can you believe it?

Monika, but I don't have time to go through the course!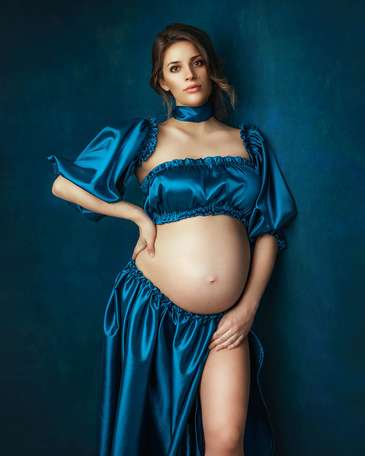 This course is for me!